Cameron Services for the Automotive Industry:
We only do Automotive – so every service we offer is performed by auto industry experts who understand the intricacies of your market. No industry-agnostic cookie-cutter tactics here!
Print Ads, Direct Mail, and P.O.S.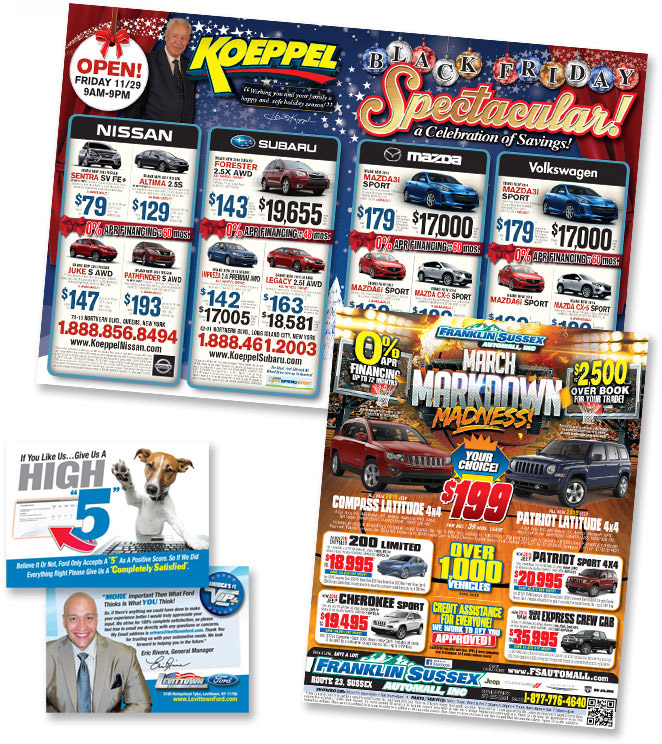 Print remains an essential element of Cameron's integrated automotive marketing programs. We develop breakthrough brand identity for our clients, and apply them in powerful, customer-pulling creative for newspapers, magazines, trade journals, direct mail and more. Additionally, effective Point of Sale materials can help solidify your message, make you more reputable to consumers and accentuate consistency in your marketing campaign.

Paid and
Organic Search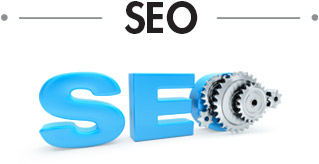 Cameron achieves maximum search engine exposure for our clients through a multi-pronged approach, encompassing search engine optimization, pay per click, social & video marketing campaigns.
We apply comprehensive strategies to increase lead production and dominate your market while reducing overall marketing spend over time.

Display Ads and
Remarketing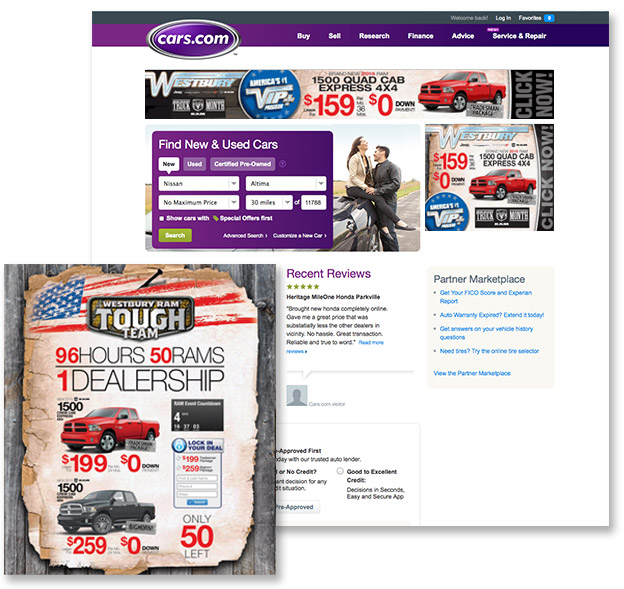 Cameron develops digital ad campaigns that dramatically increase conversions for our clients. Our proven strategies drive millions of eyeballs to our clients' websites. Our data-driven strategies include Contextual display, Select placement, Remarketing & More

Media Planning
and Buying
Media planning is a science comprising strategy, determination and sheer force. Before a buy is placed, we do research to determine where best to use our resources, with the goal of getting maximum value for every dollar we have in our plan. Today's media demands have changed, and the concept of mass media has given way to a more direct approach of communicating with consumers. We know how to target your core audience and maximize reach and frequency for optimal results.

Television
and Radio

Cameron delivers national-caliber broadcast advertising led by our own full-time Broadcast Producer/Director and award-winning (including the coveted Clio) copywriters. Our extensive in-house resources, including fully equipped audio/video studios, enabling us to meet and exceed our clients' needs with breakthrough concepts at highly cost-efficient budget levels.

Web and Mobile
Development

Cameron offers full web/mobile development capabilities, with an in-house digital department that specializes in proven programs including:
Custom landing pages – featuring product, service and credit specials are the key to turning clicks into conversions!
Promotional websites – Custom-design, content-rich sites deliver additional SEO value converting targeted traffic into qualified leads.
Interactive site widgets – A powerful way to increase sales, we add custom features to your site that are geared towards conversions.

Social
Marketing

Cameron integrates social media content creation, distribution and social media ads to build our clients' online presence. Our campaigns are designed to reach Facebook, Pinterest, Twitter and LinkedIn users with custom creative.

Account
Management

Our experienced, award-winning staff will take the time to understand your business including everything from demographic makeup of your geography to current industry trends. We are the foremost authority in everything, from Customer retention, CSI scores and Reputation management to understanding the importance of service & parts, business development centers, and all the elements that contribute to the customers for life philosophy!
With decades of experience, our creative footprint is everywhere.

Take a look below at some examples of our wide-ranging work.
We like to consider ourselves brand ambassadors
We love creative, yes, but when you love something it's easy. What really sets us apart is how we approach the process.
It's more than just attractive creative, it's about understanding your target audience and having a consistent message. We take the time to understand your business. Everything from demographic makeup of your geography to current industry trends.
Simply put, we analyze opportunity to maximize profitability.
Our competitors will tell you they get you leads …well, again that's the easy part. All it takes is reach and frequency and we've got that down to a science. There's more to it than that; everything from Customer retention to CSI scores and Reputation management as well as understanding the importance of service & parts, business development centers, and all that contributes to the customers for life philosophy!